Winery Tours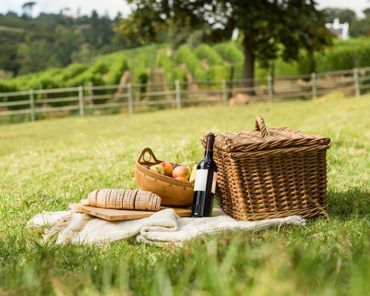 Picnic in the Vineyards
Enjoy your private excursion out to one of our vineyards and to a picnic table by the creek! Then soak in the beauty of nature while enjoying your own locally crafted picnic basket, tablecloth, cloth napkins, and two Courtyard signature wine glasses. (All yours to keep!) In the basket, you will find handcrafted sandwiches from our local Bean Coffee House (serves two people), a side of kettle chips, a pickle, and fresh-baked chocolate chip cookies from one of our staff's grandmother's recipes, accompanied by a bottle of Courtyard Wine (Your Choice) – Sweet: Twisted Red or Razzle; Semi-Sweet: Beach Glass Red or White; Dry: Chambourcin or Chardonel. Weather permitting (weather alternative - picnic in the barrel room at the winery).
Cost: $100.00 for two guests
PLEASE NOTE:
Unavailable Sundays during the month of October.

***After purchasing the tour please contact the winery at 814-725-0236 to make your private reservation for the tour.- And to make your sandwich selections. Gluten-Free Options Available Upon Request.
***For groups larger than 2 or for children's options please contact the winery.
Sandwich Choices are Homemade Chicken Salad, Egg Salad, or Tuna Salad on a croissant or a Fresh White Bread Cold Cut Honey Ham or Turkey sandwich, croissant option also available.
---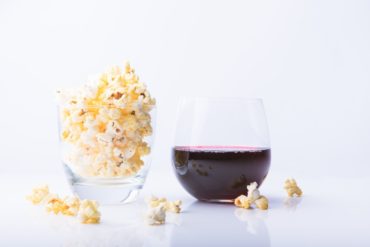 JUST POP THE CORK with Courtyard Winery and The Original Popcorn House.
$15.00 per person
Wine & Popcorn Pairing with four handcrafted wine tastings paired with unique gourmet locally crafted Original Popcorn House popcorn-dill pickles, spicy buffalo blue cheese, PB&J, and birthday cake just to name a few!
PLEASE NOTE:
***After purchasing the tasting please contact the winery at 814-725-0236 to make your reservation
---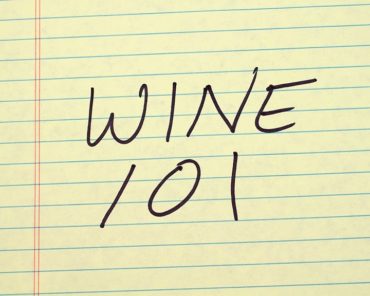 WINE101
WINE 101 - Flight & Winery Tour $10 per person • 30 minute tour, Saturdays between 10-12, reservations required. Other days available upon request.
Includes four 1 oz. samples and a tour of the winemaking process: tour the tank room, the barrel room, and learn the basics with our wine 101 course.
Cancellation Policy: We kindly will move your tour/experience to a different day. We realize that sometimes life does not go as planned and are happy to move your date to another day should you need it. Please realize that refunds are not available for the experiences.