Winery Tours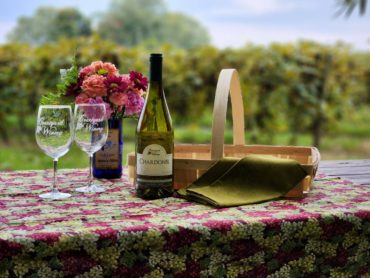 Give the gift of our most popular Experience or Experience it for yourself!
Give the gift of our most popular Courtyard Winery Experience!
A perfect gift for those that have everything! A Picnic in the Vineyard at our Estate Vineyard in Historic North East
$100 for two guests. Enjoy your private excursion out in one of our vineyards, to a picnic table by the creek! Soak in the beauty of nature while enjoying a handcrafted lunch for two, handmade tablecloth, locally crafted picnic basket, and two Courtyard signature wine glasses (all yours to keep). Includes a bottle of Courtyard wine (your choice) - Sweet: Twisted Red or Razzle; Semi-sweet: Beach Glass White or Red; Dry: Chamborcin or Chardonel. Weather permitting (weather alternative - picnic in the Barrel room at the winery).
A voucher will be given as a gift certificate that can be mailed to the recipient or for you to give!
Voucher valid May-September, 2023. Reservations required.
MEET THE WINEMAKER PRIVATE TOUR $50 per person • Reservations required • This is a private 90-minute tour. Minimum 2 guests.
Let's follow the grapes from vine to glass! Begin your journey learning about the different varieties of grapes including a tour to our own local vineyards. Learn why the rich soils, topography, and climate make our area perfect for growing grapes. Randy then will bring you back to the winery where he will take you through the processing steps that make our award-winning wines. Follow the path the grapes take through the press floor, the tank rooms, and the bottling area. Your tour concludes with a private tasting and your choice of a glass of wine in the Barrel room. Bring your questions and enjoy!
PLEASE NOTE:
***Before purchasing the tour please contact the winery at 814-725-0236 to make sure your desired date and time is available for you and the winemaker.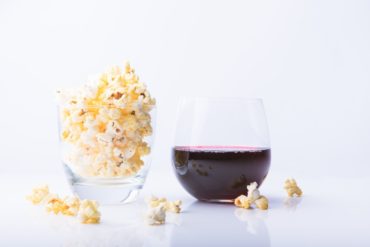 JUST POP THE CORK Wine and Gourmet Popcorn Pairing includes a flight of four handcrafted wines paired with four unique gourmet locally crafted Original Popcorn House popcorn - Smoked Cheddar Bacon, Loaded Baked Potato, Dark Sea Salt Chocolate, and Peanut Butter Chocolate Drizzle. Fun for one, two, or a whole group!
---
Cancellation Policy: We kindly will move your tour/experience to a different day. We realize that sometimes life does not go as planned and are happy to move your date to another day should you need it. Please realize that refunds are not available for the experiences.