Along the shores of Lake Erie, you will find the historic town of North East, Pennsylvania, and nestled along Route 20, Courtyard Winery. Producing high-quality wines — from our local vineyards to your glass — is our passion and pride. Grab a glass, sit down, sit back, and feel the love we put into winemaking. Enjoy!
Special Offers
shipping
SNOWED IN, SHIP, SIP
12/30/20 - 01/30/21
$8 shipping when you purchase 6-11 bottles. Use promo code SNOW6. $3 shipping when you purchase 12 bottles. Use promo code SNOW12.
Upcoming Events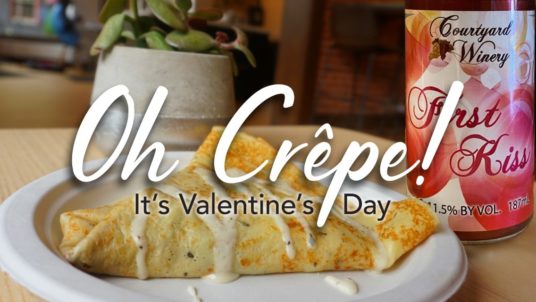 Sat. Feb 13 – Sun. 14, 2021
11:00am - 3:00pm
Courtyard Winery Main Location- 10021 W. Main Rd. Route 20 North East, PA 16428
---
A DRIVE-UP Event that is a perfect, quick way to celebrate Valentine's Weekend. With Give a Crepe filling the tasting room with their aroma's from their sweet and savory scratch crepe's paired with Courtyard Wines.